"The global smart card market is some new trend, while China is also actively follow up. " in the February 27 "China International Smart Cards and Smart Label Exhibition and User Conference"press briefing, President of Asia Pacific Smart Card Association, said GregPote : "China's smart card and information business is booming, the bank card EMV (EuropayMastercardVisa) migration and the relevant government departments on the medical and public use of smart ID cards, smart cards global new trends havestarted in China, which China's smart card technology and systemsdevelopment industry is undoubtedly a big opportunity. "
China's smart card business is the development of smart cardproduction center that we will actively follow up. Smart card production center, specialized in the ISO international standard-size PVC cards, smart cards and applications solutions, andadvertising design and printing. The company product range, good quality, excellent price and perfect after-sales service for the purpose of winning the trust of customers and support. Its products are widely used in public transportation, finance, telecommunications, post and taxation, health care, insurance and other fields, and exported to Hong Kong, Singapore, United States, Australia and other countries and regions, in order to ensure the technology, quality, market leading The company by introducing foreign advanced coding facilities, to strengthen security measures and improve the IP card production speed and quality, which has made a number of cooperation with the telecommunications company.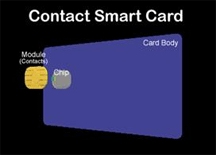 "Customer first" is our plastic cards company consistent aim, it is in this "dedication to customer service "mentality of the implementation, our company has introduced a series of high-quality products and services tosatisfy customer needs.