Scratch panel for scratch card
Scratch panel is a heat-process foil stamp that can be eliminated with the edge of a coin to expose the preprinted number or text printed underneath it. A basic or custom shaped die presses the foil onto the surface area of the scratch card, which leaves the foil in the particular shapes. Concealed details are readily available after getting rid of the top layer on the scratch panel. Scratch plastic card data can be pin numbers, codes, sequential numbering, barcodes, names, winning numbers, and names.


Scratch plastic card applications
Scratch plastic card works extremely well as a way to manufacture new business by rewarding your customers in a fun way! The sratch panel adds to the design creativity of efficient marketing products likeu nique promos, contests. Personal pin/account numbers redeemed at a shop area. Scratch cards can be any size and conceals printed information beneath. Scratch cards from plasticcardonline.com are a widly used for:

Direct-mail advertising campaigns: Send enjoyable marketing mailers with scratch card with discount coupons or a contest component to win a reward that is.

Present cards: print on plastic or on cover stock with a scratch off that exposes the quantity.

Contests and free gifts: Set up match and win or just scratch to see winner cards for unique promos.

Charity events: Supporter purchases a scratch off ticket for $1 to $5 then abrades the foil to discover exactly what, or if, they.

Lotto online games: free-of-charge cards for tests, deceitful complimentary cards motivating calls to superior rate phone services, and to hide secret information such as PINs for phone conversation cards and other pre-paid services.
Scratch plastic card for scratch tickes
| | |
| --- | --- |
| | A scratch ticket (called a scratch off, scratch plastic card, scratcher, scratchie, scratch-it, scratch-and-win) is a little card, frequently made from plastic card to hide PINs, where several locations include hidden info which can be exposed by scratching off a nontransparent covering.It's frequently utilized for a scrach plastic card including a secret code, numbers, details about the awards, discount rate. |
Plasticcardonline.com is capable of make any custom plastic card into a full color scratch card. Scratch tickets printing is an excellent solution for fundraising cards, or scratch card promos with unique codes for discount cards or gift cards. Our scratch plastic cards come with standard silver scratch panel, and the cost of printing variable data under the panel, which can be the same, or random and unique to every plastic card.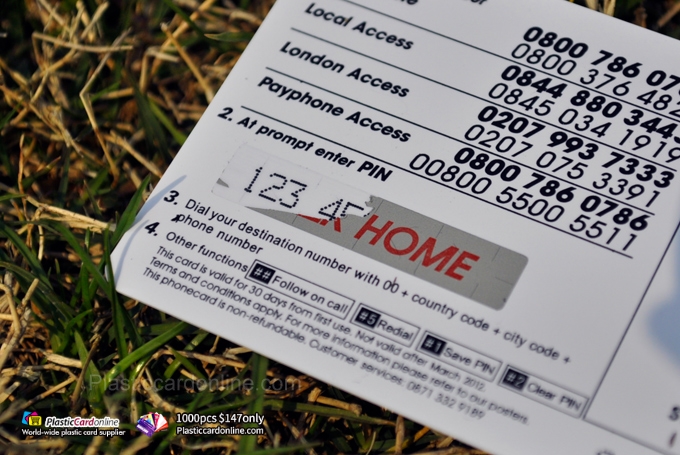 Most used scratch panel size:
5X18mm 6X18mm 5X22mm 6X22mm 5X26mm
6X26mm 5X30mm 6X30mm 5X40mm 6X40mm
The data under scratch panel are spray printed.


Scratch card price: (Including shipping to USA, other countries please contact sales)
| | | | |
| --- | --- | --- | --- |
| Qantity / Unit Price | 1000 | 2000-4000 | 5000+ |
| Scratch card | $0.187 | | |
For large quantity or multiple custom options not sure about price
or any questions about options that is not listed, please ask for Quote or Contact
Our sales team will quote and take care of your order.
Custom plastic cards make your business stand out!


Order Now!
>> INSTANT QUOTE