What is smart card?
A smart card is a plastic card about the size of a credit card, with an embedded microchip that can be loaded with data, used for telephone calling, electronic cash payments, and other applications, and then periodically refreshed for additional use. Currently or soon, you may be able to use a smart card to:
smart card * Dial a connection on a mobile telephone and be charged on a per-call basis
smart card * Establish your identity when logging on to an Internet access provider or to an online bank
smart card * Pay for parking at parking meters or to get on subways, trains, or buses
smart card * Give hospitals or doctors personal data without filling out a form
smart card * Make small purchases at electronic stores on the Web (a kind of cybercash)
smart card * Buy gasoline at a gasoline station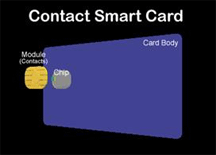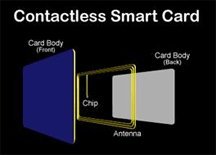 How Smart Cards Work?

A smart card contains more information than a magnetic stripe card and it can be programmed for different applications. Some cards can contain programming and data to support multiple applications and some can be updated to add new applications after they are issued. ,Smart cards can be designed to be inserted into a slot and read by a special reader or to be read at a distance, such as at a toll booth. Cards can be disposable (as at a trade-show) or reloadable (for most applications).
An industry standard interface between programming and PC hardware in a smart card has been defined by the PC/SC Working Group, representing Microsoft, IBM, Bull, Schlumberger, and other interested companies. Another standard is called OpenCard. There are two leading smart card operating systems: JavaCard and MULTOS.
Smart card prices list :
TK4001 chips, full colour printing, size 85.5mm X 54mm X 1.05-1.20mm
Contactless Card (Contactless RFID)

1000

455

595

1050

1540

1995

385

455

735

1085

1365

Contact card (IC card)

1000

350

455

770

1120

1400

315

385

665

945

1225


Above price include double side full colour printing.
Shipping cost not included. Please contact for shipping cost.

For other chip types:

Contactless IC card:
Compitable TK4100 /Blank Contactless card/T557/FM11RF08BL7442(Compatible SLE4442)/BL7428(Compatible SLE4428)/SLE4404/SLE4406/SLE4418/SLE4432/SLE44R31S/SLE44R35/ SLE6636(ISO7816)/SLE66CX322P (CPU chip)/SLE44c20S/SLE44c42S/SLE44c80S/SLE44c160S/EM4069/EM4550/uEM4469/ TEMIC 5557/FM11RF08/

Contact IC card:
Siemens SLE4428/ Blank SLE4428 card/Hitag1/Hitag2/Hitag S/AT88RF256/Legic/I-Code I/I-Code II/Tag-it HF-I/UCODE/Legicmim256/ATMEL 93c46/93c46A/ATMEL 24C01A/02/04/08/16/32/64/128/256/ATMEL 88SC1604/ATMEL 88SC1604B/ATMEL 88SC102/ATMEL 45D041/ATMEL 5DB041/TI/MOTOROLA/HID1326/HID1336
...etc. please contact us for the price.


| | |
| --- | --- |
| Payment options for international orders: | |

We are now shipping our plastic cards to many countries worldwide.
Using the online track & trace system you can monitor the progress
of your shipment no matter where you are in the world.

World Wide Delivery by
DHL, UPS, FedEx, TNT,or EMS