Black business cards
Black business cards with deluxe stock, super strong uncoated black paper. This thick and smooth texture is one of the most luxurious card stock. Its matte appearance gives a look for understated elegance and sophistication. A black core card stock through and through, you can say goodbye to white edges. Black business cards with foiling stamping are sure to get people noticed. Your logo will be expressed in foiling (not work with shading or gradients). Recommend for simple designs.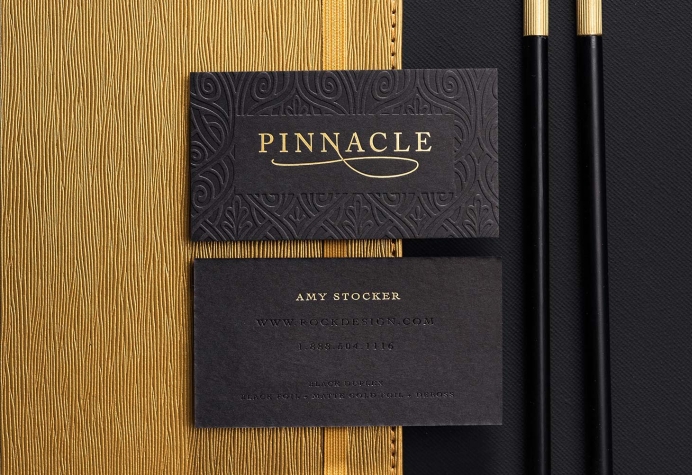 Black business cards with Gold foil and debossing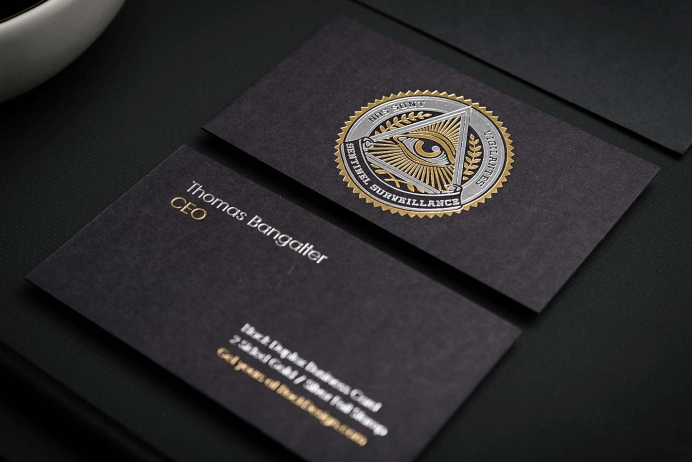 Black business cards with gold and silver stamping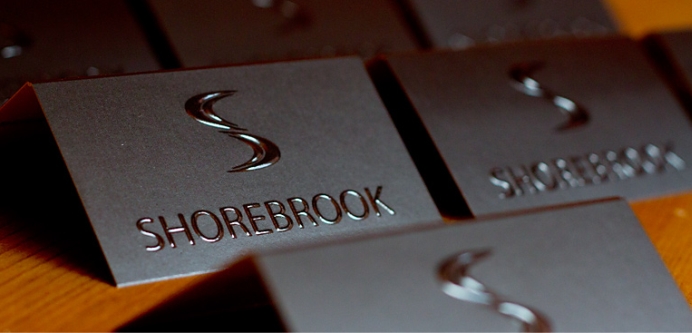 Black business cards with rised ink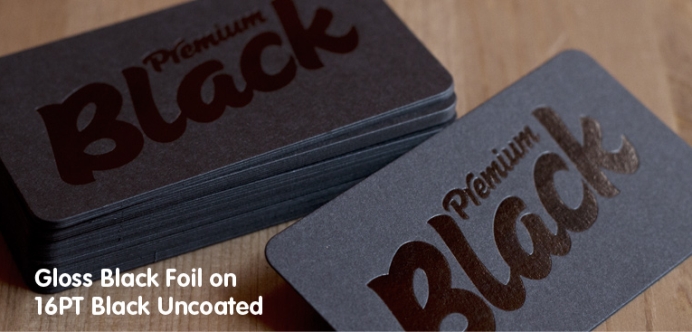 Black business cards with UV oil
Black plastic cards
Black plastic cards make a striking and outstanding look even with the most minimal design. 30mil CR80 plastic card stock is very firm that feels thick in your hand. Combine the classic looking of one of these beautiful black plastic cards with specialty processes of foiling and embossing of your unique design.
Black metal cards
Black metal cards are not available with regular CMYK printing, allowing only for designs created with premium processes. The final results are simple but striking. Our black metal cards are created exactly the same as our duplex black metal cards stock.
Business cards are cards bearing business information about a company or individual. They are shared during formal introductions as a convenience and a memory aid. Traditionally many cards were simple black text on white stock.Today, modern creative business cards bring the beauty of unique business cards design to a whole new level! We have plenty of choices for different applications and budgets: paper business cards, plastic business cards and metal business cards.